A Pioneering Journey: Revolutionizing Revenue Management for Hostels and Independent Hotels
In the vibrant and sunny city of Valencia, Spain, a young and ambitious entrepreneur embarked on a journey that would forever change the landscape of revenue management. Born with a passion for hospitality and armed with a diverse educational background from England, Spain, and the United States, this visionary set out to revolutionize revenue management for hostels and independent hotels.
Before completing a Master's in revenue management, our protagonist had already gained valuable experience as the general manager of one of the most recognized hostel groups in Spain. It was during this time that he realized the immense potential for revenue optimization within the hostel industry. However, he also discovered a significant gap in the educational landscape – a lack of specialized master's programs focusing on revenue management for hostels.
Undeterred by this setback, our protagonist decided to take matters into their own hands.
Forging a Path: Innovation in Revenue Management.
Driven by his passion and armed with firsthand industry experience, our protagonist embarked on a tireless quest to find a university that offered a dedicated curriculum tailored to revenue management in the hostel sector. To their dismay, he found that such a program seemed to be as elusive as a hidden treasure. The hospitality education landscape had yet to recognize the unique challenges and opportunities that hostels presented.
Undeterred by this setback, our protagonist decided to take matters into their own hands. He realized that if they couldn't find a ready-made path, he would create one himself. With his experience as a general manager and his deep understanding of the hostel industry, he founded Roitels Inc., a revenue management technology company focused on empowering hostels and independent hotels to optimize their operations and maximize their revenue potential.
Sharing Insights and Inspiring Change Across Continents

.

As Roitels Inc grew and the experience and innovative solutions gained recognition, our protagonist was invited to give conferences in Europe, Mexico and the United States. During these conferences, he shared his experiences as a general manager and his frustration at the lack of specialized education in revenue management for shelters. He emphasized the need for customized strategies and technologies to address the unique challenges hostels face in maximizing revenue.
Our protagonist's story resonated with industry professionals, aspiring entrepreneurs, and hospitality students who shared their passion for the hostel industry. His journey became an inspiration, highlighting the importance of recognizing and addressing the specific needs of hostels in revenue management.
Through Roitels Inc., our protagonist's vision became a reality. His company's cutting-edge software and tailored solutions empowered hostels and independent hotels to optimize their pricing, availability, and distribution channels. His dedication to the hostel industry and his commitment to innovation propelled Roitels Inc. to the forefront of revenue management technology.
Trailblazing Leadership: Unleashing Revenue Management's Untapped Potential
Today, our protagonist, who is our CEO in Roitels Inc., continues to lead this exciting journey that is revenue management for independent hostels and hotels. His vision and leadership continue to drive innovation in the industry, providing advanced technology solutions and tailored strategies to optimize revenue management in these unique establishments. His commitment to excellence and his focus on the growth and success of hostels have made Roitels Inc. a benchmark in the field of revenue management.
Our protagonist's legacy in the hospitality industry is undeniable, and his influence continues to inspire others to follow in his footsteps and recognize the untapped potential in revenue management for independent hotels and hostels. His leadership and dedication have paved the way for a bright future in the field of revenue management, where hostels can maximize their potential and achieve new levels of success and growth.
This odyssey showcases the power of passion, determination, and the ability to carve one's own path in pursuit of a dream. The story serves as a reminder that sometimes, the most extraordinary journeys begin with a simple desire and an unwavering belief in the power of one's own abilities. The quest to bridge the gap in revenue management education for hostels has left an indelible mark on the hospitality industry, inspiring others to recognize and address the unique challenges and opportunities that hostels present.
The end… for now!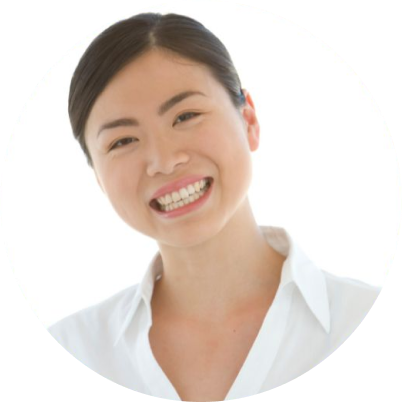 L. Zheng
A pioneering woman in quantum computing, Zheng is at the forefront of cutting-edge technology. With deep expertise in quantum algorithms, she has made significant contributions to the field, driving advancements in quantum computing research. Zheng's innovative thinking and technical prowess make her a valuable asset in the quest for quantum supremacy.