Independent Hotel Success Redefined: Learn the Kardashian's Formula for Online Sales Triumph
Calling all hotel enthusiasts! Are you ready to take your independent hotel's online sales to the next level? Here are some incredible strategies inspired by the tremendous success of the Kardashian family that will surely make your hotel shine like a superstar!
Create a strong brand:
Just like the Kardashians have built an empire out of their remarkable brand, your independent hotel has the potential to establish a unique and captivating identity. Showcasing your hotel's exceptional aspects, such as its amazing location, stunning design, outstanding services, or fascinating theme, will make you stand out in the crowded online market. Let's make your brand unforgettable!
Social Network Presence: It's time for your hotel to rock the social media world! Embrace popular platforms like Instagram, Facebook, and Twitter to connect with potential clients. Engage your audience with visually compelling content, including mesmerizing room and common area photos, as well as mouthwatering shots of your delectable food. Remember, interaction is key! Answer questions, respond to comments, and offer valuable content to capture hearts and bookings. Let's turn your followers into loyal guests!
Offer Unique Experiences: Just as the Kardashians have diversified their ventures, your independent hotel can elevate its game by providing unforgettable experiences to your guests. Think outside the box! Pamper them with special packages like romantic getaways, themed events, or exclusive activities in the area. These one-of-a-kind adventures will set your hotel apart from the competition and attract guests seeking something extraordinary during their stay. Let's create magical moments!
Strategic Collaborations: Follow in the footsteps of the Kardashians and team up with local businesses, travel bloggers, or industry influencers to give your hotel the exposure it deserves. By forging strategic partnerships, you'll increase your visibility and allure a fresh target audience. Imagine the possibilities! Offering exclusive discounts to a travel influencer's followers in exchange for exposure on their social networks can skyrocket your bookings. Let's collaborate and conquer!
Manage Online Reputation: Just like the Kardashians meticulously manage their personal image and brand, it's crucial for your hotel to maintain a stellar online reputation. Responding promptly and professionally to guest reviews, both on review sites and social media, showcases your commitment to customer satisfaction and builds trust with potential customers. Let's turn critics into brand ambassadors!
Optimize Website and User Experience: To maximize your online sales, your hotel's website must be a masterpiece in both design and functionality. The key ingredients? A modern and visually stunning website, high-quality images that showcase your hotel's allure, accurate and detailed room descriptions and services, and a seamless booking process. Oh, and don't forget about mobile optimization! Make sure your website is a breeze to navigate on smartphones since many guests book their stays through their mobile devices. Let's make booking a joyous experience!
Offer promotions and exclusive deals: Just like the Kardashians, your hotel can create a buzz and boost online sales by offering irresistible promotions and exclusive offers. Think of the excitement generated by exclusive discounts for online bookings, packages with extra perks like complimentary breakfast or rejuvenating spa services, or even personalized gifts for guests who reserve directly through your hotel's website. Let's make your guests feel like VIPs!
These strategies inspired by the Kardashians can set your hotel apart and boost online sales.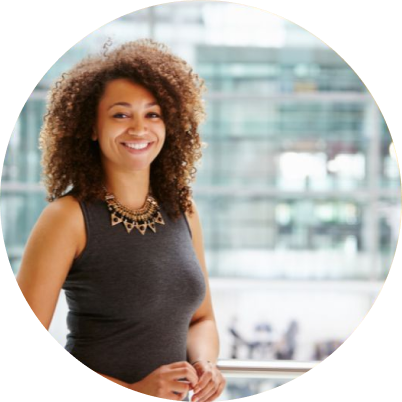 A. Hall
A specialist in independent hotels, Hall brings extensive experience in operations, marketing, and revenue management. With a passion for helping independent hoteliers succeed, she offers tailored solutions and strategies to optimize guest experiences and drive success in a competitive market. Hall's expertise and dedication make her an invaluable resource for independent hoteliers.