Unleashing the Magic: Level Up Your Booking.com Visibility and Score, Miami Style!
Hey, Managers in Independent Hotels, get ready to dive into the secrets of boosting your Booking.com score, Miami-style! In this epic journey, we'll show you how to take your property to the next level, attracting more bookings, stacking up that revenue, and building a reputation that's hotter than the Miami sun.
Crafting an Unforgettable Miami-Style Booking.com Strategy for Independent Hotels
⦁ Craftin' an Irresistible Property Page:
Picture your property page as a work of art, like a Wynwood mural that catches the eye. Spruce it up with jaw-dropping photos that scream "Miami vibes." Describe your hotel with words that transport potential guests to the sandy beaches, vibrant nightlife, and sizzling culture that make Miami one-of-a-kind.
⦁ Guest Satisfaction: The Ultimate Quest: Making your guests feel like VIPs is the key to unlocking those 5-star reviews. From the moment they step foot in your hotel, shower 'em with personalized attention, Miami-style. Think welcome mojitos, insider tips on the best Cuban sandwiches, and poolside service that's smoother than a salsa dance. Leave 'em with memories that'll have 'em raving to their friends and leaving glowing reviews.
⦁ The Power of Online Reviews: In this digital jungle, online reviews are the kings and queens. Encourage your guests to leave reviews on Booking.com by offering perks like a poolside cabana upgrade or a taste of that famous Miami Key lime pie. When those reviews come in, respond like a true Miamian – with gratitude and a touch of flair. Show potential guests that you're all about making dreams come true.
⦁ Optimize Your Pricing and Availability: Pricing and availability play a crucial role in attracting bookings. Analyze market trends, competitor rates, and demand patterns to set competitive prices. Consider offering special promotions or discounts to entice potential guests. Keep your availability up-to-date to avoid missed opportunities and maximize your booking potential.
⦁ Utilize Booking.com Tools and Features: Booking.com offers various tools and features to enhance your visibility and score. Take advantage of the Genius program to attract frequent travelers and increase your visibility to a wider audience. Utilize the Booking.com messaging system to engage with potential guests, answer inquiries promptly, and provide personalized recommendations. Explore the opportunities provided by the Booking.com Partner Portal to optimize your property's performance.
Balancing Your Distribution Strategy
Remember, while Booking.com can be a valuable tool to improve revenue, it's important to have a comprehensive distribution strategy that includes other channels as well. Direct bookings through your hotel's website and other online travel agencies should also be considered to diversify your revenue streams and maximize your hotel's profitability.
Unveiling Miami's Secrets for Enhanced Visibility and Bookings
Congratulations, Managers in Independent Hotels, you're now armed with the Miami secrets to gain visibility, improve conversion, and boost your Booking.com score. Embrace the energy, the vibrancy, and the allure of Miami as you implement these strategies. Get ready to shine bright, attract more bookings, and become the go-to destination for an unforgettable Miami experience.
Now, go out there and make Miami proud! Let the world know that your hotel is the place to be for an extraordinary stay in the Magic City. Watch your visibility!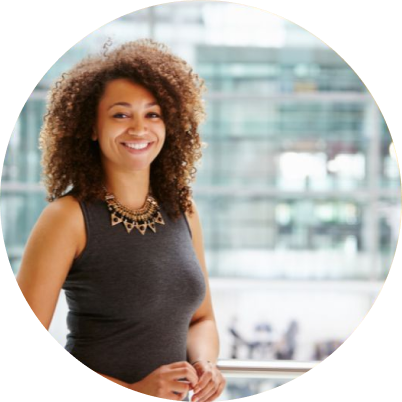 A. Hall
A specialist in independent hotels, Hall brings extensive experience in operations, marketing, and revenue management. With a passion for helping independent hoteliers succeed, she offers tailored solutions and strategies to optimize guest experiences and drive success in a competitive market. Hall's expertise and dedication make her an invaluable resource for independent hoteliers.