5 Key Strategies to Thrive as a Boutique Hotel Owner in the Los Angeles Market
Hello everyone, passionate owners of new boutique hotels in Los Angeles!
I'm excited to share with you some key tips that will help you make a significant impact in the market with your amazing boutique hotel in this vibrant city! Los Angeles is a world-renowned travel destination, and it is crucial that you stand out and offer a unique and memorable experience to your guests. Here are some additional tips to achieve it!
Use advanced tools and technologies to analyze data, forecast demand, and adjust your prices intelligently.
⦁ Revenue Management:
Maximize your income and optimize the occupancy of your boutique hotel through a solid revenue management strategy! Use advanced tools and technologies to analyze data, forecast demand, and adjust your prices intelligently. This will allow you to offer competitive rates and maximize your profits without compromising the quality of your service.
⦁ Technology in Hospitality: Make the most of the latest technologies in the hospitality industry to provide an exceptional experience for your guests! Implement modern hotel management systems (PMS) that allow you to automate tasks, manage reservations efficiently, and offer personalized services. Also, consider incorporating innovative technologies like mobile check-in and check-out, in-room virtual assistants, and contactless payment solutions to enhance your guests' convenience and satisfaction.
⦁ Memorable Experiences: Live the passion to create unforgettable experiences for your guests! Offer unique and exclusive activities that allow them to explore and enjoy Los Angeles in a special way. Organize themed events, personalized city tours, local wine tastings, or even collaborations with local artists and musicians to provide magical and authentic moments.
⦁ Impactful Digital Marketing: Stand out in the digital world and reach your target audience effectively! Develop a strong digital marketing strategy that includes a vibrant and engaging social media presence, visually stunning content, and strategic collaborations with influencers and travel bloggers. Use SEO techniques to ensure that your boutique hotel appears in the first search results and take advantage of online booking platforms to increase your visibility and attract more guests.
⦁ Exceptional Customer Service: Customer service is the key to the success of any boutique hotel! Train your staff to provide warm, friendly, and personalized service at all times. Foster a culture of service excellence and ensure that every guest feels special and cared for in every interaction. The satisfaction of your guests will be your best advertising!
Elevate Your Boutique Hotel: Mastering Success in the Los Angeles Market
Remember that your boutique hotel has the potential to become a reference destination in Los Angeles. Apply these tips with enthusiasm and passion, adapting them to your unique vision and style. With a solid revenue management strategy, innovative technology, memorable experiences, impactful digital marketing, and exceptional customer service, your boutique hotel will be unstoppable!
I wish you overwhelming success in your exciting Los Angeles hotel adventure!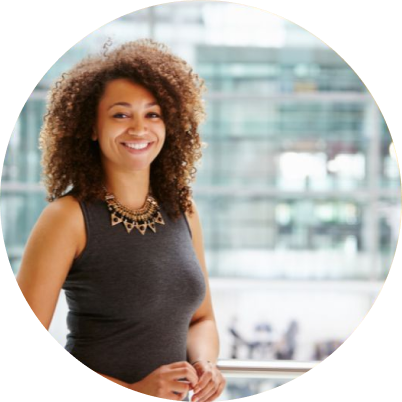 A. Hall
A specialist in independent hotels, Hall brings extensive experience in operations, marketing, and revenue management. With a passion for helping independent hoteliers succeed, she offers tailored solutions and strategies to optimize guest experiences and drive success in a competitive market. Hall's expertise and dedication make her an invaluable resource for independent hoteliers.