Passion for football and the life of a backpacker. The inspiring story of Diego Flores, the Translator
Once upon a time in the Cordovan neighborhood of Maipú, there was a young man named Diego Flores, affectionately nicknamed the "Translator". His story is a true adventure full of experiences and sacrifices that led him to fulfill his dream of working alongside Marcelo Bielsa, one of the most renowned coaches in world football.
Diego, from a very young age, had an overwhelming passion for football. But he also had another passion: travelling and exploring the world. He always dreamt of becoming a true backpacker, living in hostels and immersing himself in the culture of each place he visited.
Determined to make his dream come true, Diego made the brave decision to travel to Ireland. However, he knew it wouldn't be easy. With limited financial resources, he settled in hostels and managed to make a living by selling empanadas. Despite the challenges, Diego never lost hope and always kept his passion for football alive.
Diego Flores, the 'Translator', is an inspiring example of how to pursue your dreams and never give up on your passion for a life of adventure.
During his time in Ireland, Diego met people from different nationalities and cultures. He seized every opportunity to learn new languages and immerse himself in the stories and experiences of other travellers. His adventurous spirit and love for the backpacker lifestyle became an integral part of his journey.
But Diego wasn't satisfied with just being a traveller. He had a clear goal in mind: to work in the world of football and, specifically, alongside Marcelo Bielsa. With determination and perseverance, Diego made his way into the Irish football scene and caught Bielsa's attention.
Finally, fate smiled upon him and Diego had the chance to meet Marcelo Bielsa. His passion for football, his experience as a backpacker, and his dedication to learning languages were recognized by Bielsa, who decided to give him an opportunity on his coaching staff.
From Dreams to Reality.
Today, Diego Flores is a member of Marcelo Bielsa's coaching team, living his dream of working alongside one of the best coaches in the world. His story is a testament that dreams can come true, even for those who choose to follow their passion for travelling and exploring the world.
Unveiling Life's Unexpected Pathways
This story, especially aimed at backpackers, serves as a reminder that life is full of surprises and unexpected opportunities. Diego Flores, the "Translator", is an inspiring example of how to pursue your dreams and never give up on your passion for a life of adventure.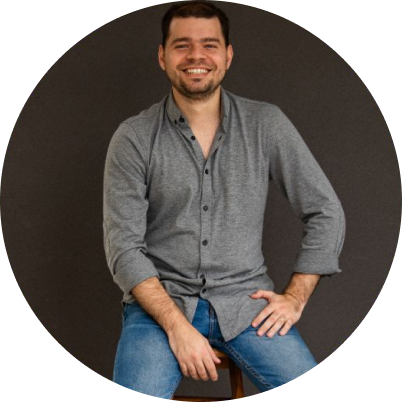 J. Ferreira
A specialist in hostels with extensive experience in operations, revenue management, and marketing. With a passion for creating exceptional guest experiences, Ferreira has successfully managed multiple hostels, implemented revenue optimization strategies, and delivered captivating presentations at international conferences. His expertise and dedication make him a valuable asset to the hostel industry.