Boutique Hotel Management 6 Tips to Crush the Game with NYC Swagger
Yo, fellow independent hotel owners in the 30-40 age bracket! Listen up, 'cause I got some dope tips to help you manage your boutique hotels like a savvy New Yorker. Check it out:
1. Your Hotel's Unique Vibe is Everything:
Pitch this – your independent hotel should have a swanky unique value proposition that sets it apart from the competition. It's all about the vibes, baby! From the services you offer to how you offer 'em, make sure it aligns with your hotel's positioning and attracts the hippest guests in the city.
2. Tech is Your New BFF: You know how it is when you're juggling limited resources and multi-talented staff. Embrace technology, my friends! Use tools to streamline operations and fill in the gaps when your crew is spread thin. From front office software to automating those time-consuming tasks, let tech do the heavy lifting while your team delivers top-notch service.
3. Personalize the Experience: Let's get personal, shall we? Create guest profiles to keep track of their preferences and make 'em feel like VIPs. Whether it's turning down their beds or adjusting the room temperature to their liking, cater to those special requests. The more you understand your guests, the better you can wow 'em with a personalized experience.

4. Feedback is the Name of the Game: You gotta know what's up, right? Use surveys to gather feedback and get insights on areas for improvement. Anticipate issues and show your staff some love when they're killin' it. Positive reinforcement goes a long way, trust me! Keep refining, learning, and growing to keep your independent hotel on point.
5. Collaboration is Key: Ain't no secret formula for success, my friends. Keep the vibe alive by involving your staff in regular reviews and refinements. They're the heart and soul of your hotel, so make 'em feel like they're part of something epic. Together, you'll take your boutique hotel to the next level!
6. Connect with Your Guests: Here's the beauty of running a tight-knit boutique hotel – you can chat it up with your guests personally! Take the chance to really get to know 'em. Dive into conversations during check-in or hangin' out at the bar. Pick their brains, understand what they dig, and use that insight to level up your services for an even better experience.
Gain insight into managing your boutique hotel like a savvy New Yorker with these tips designed for independent hotel owners
Elevate Your Boutique Hotel and Mastering the Art of Standout Hospitality
So there you have it, my fellow boutique hotel hustlers. Follow these fly tips, and you'll rock the hotel game like a boss. Your boutique hotel will be the talk of the town, attractin' all the cool cats lookin' for a unique and unforgettable stay. Stay fresh, stay local, and keep bringing that New York sass to the hotel industry!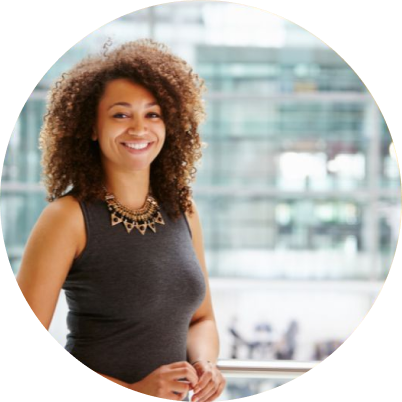 A. Hall
A specialist in independent hotels, Hall brings extensive experience in operations, marketing, and revenue management. With a passion for helping independent hoteliers succeed, she offers tailored solutions and strategies to optimize guest experiences and drive success in a competitive market. Hall's expertise and dedication make her an invaluable resource for independent hoteliers.